I recently had the great pleasure of opening up Apple's latest iMac and giving it an extended test run. I'll go into more detail in a bit, but the short version is that Apple has outdone itself yet again. With its remarkably simple interface, ridiculously sleek design, and adept performance, the latest iMac seems like another inevitably brilliant outcome for tech giant, Apple.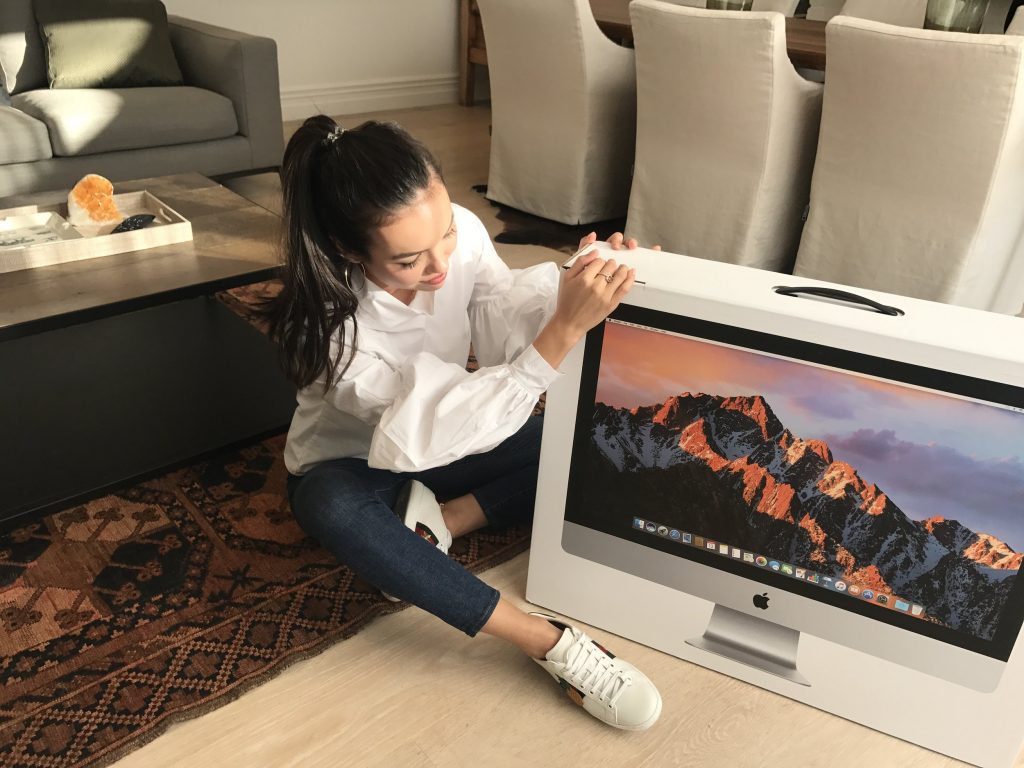 And on the occasion of this impressive release, I wanted to share my observations about both it and the iMac line in general. I hope you'll enjoy reading it as much I enjoyed doing the "research."
What Apple Says is True– "A Lot CAN Happen in 5 Millimeters"
You can hardly imagine the excitement I felt when I got to unwrap and trial the latest iMac. With an iconic design that's matched only by advanced engineering, the iMac has always been the ultimate combination of form and function. Fortunately, the latest version is no exception; it's a superb desktop computer that comes equipped with the latest Intel I5 and I7 technology. Oh, and did I mention- it also looks phenomenal sitting on your desk!
The compact and beautiful design of the iMac has been setting industry trends since its debut in 1998. And just like its predecessors, the latest iMac has all the features that even the most demanding user could ever need. I can't emphasize enough what an outstanding computer this is. Although it's a difficult list to narrow down, here are some of my favorite features of the latest iMac:
The built-in display is dazzling. It truly puts an exclamation mark on what is without a doubt one of Apple's most impressive designs.
When it comes to the iMac's screen, bigger really is better. The latest version has a wide viewing angle, a huge contrast range, and excellent color fidelity.
The Retina Display is also excellent. I've never seen anything quite like it.
The upgradeable RAM option offers limitless possibilities.
It comes equipped with all the latest and greatest graphics technologies.
It's 50% faster than the previous generation of Macs.
My Conclusion? Unlike the Computer Itself, Buying the New iMac's a No-Brainer
As you can probably tell, I love this machine. I think its technological advancement is undeniable hence why the latest iMac is one of the best purchases you can make in today's tech market, especially if you want to transform your workplace into a showcase.
Besides, who doesn't love getting their hands on the latest technology, especially when it comes from the truly incredible minds that design for Apple? The new iMac is a force to be reckoned with and I suspect you'll have just as much fun unwrapping yours- as I did mine.