What an incredible achievement ETNZ!!! You have given me and fellow Kiwi's around the world memories that will last a lifetime.
If you haven't already heard the small but fierce Emirates Team New Zealand (ETNZ) has just won the 35th America's Cup in Bermuda. This is an incredible achievement for New Zealand and never in all of my life have I felt so proud of our little country. Well done, ETNZ!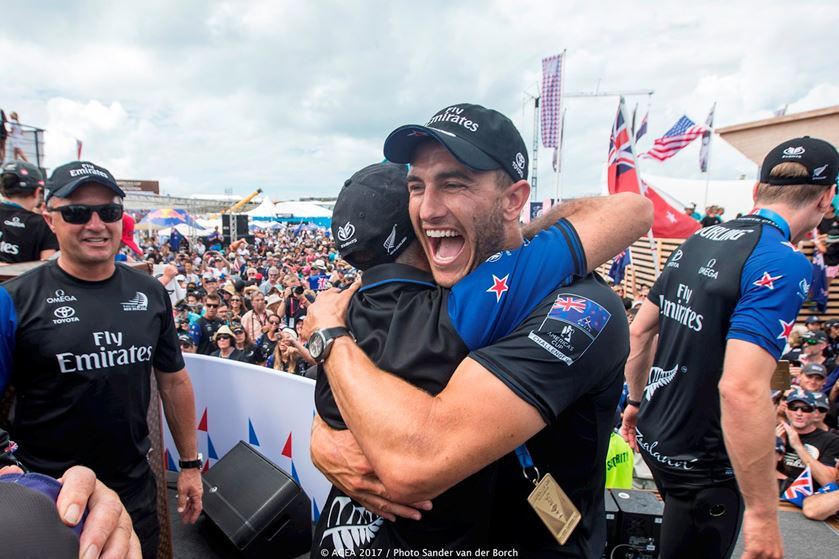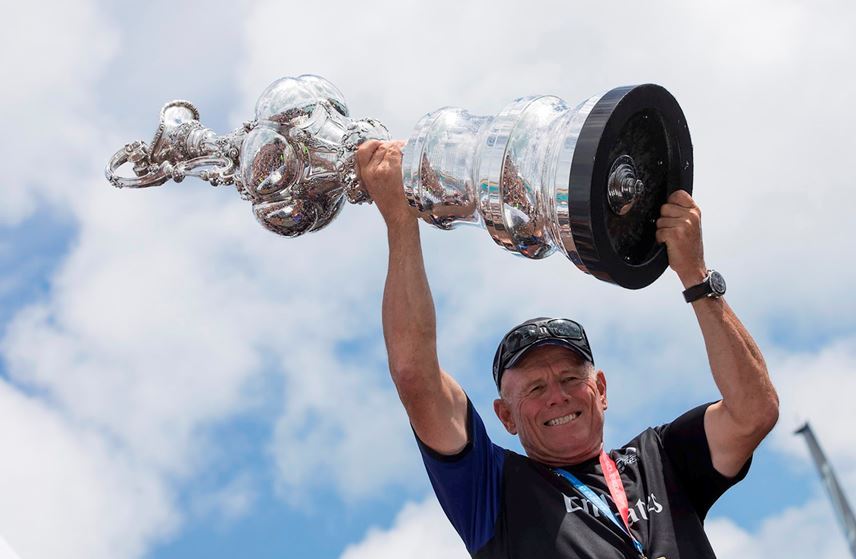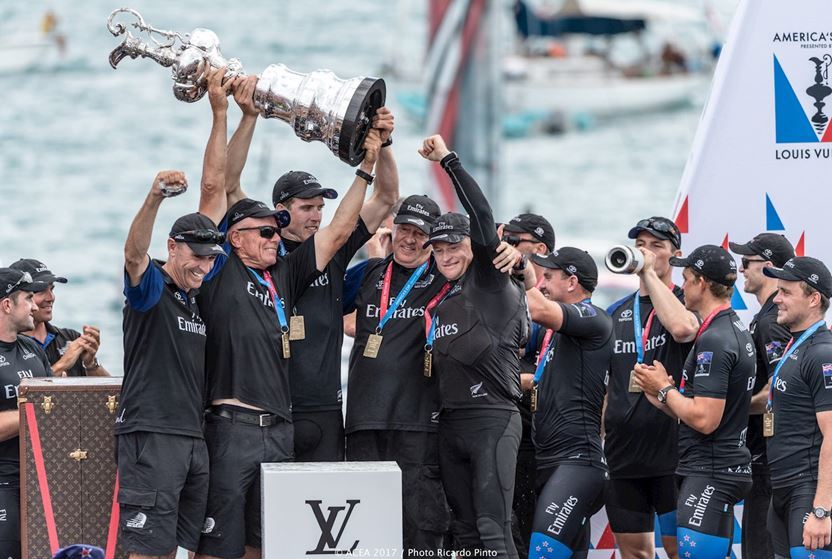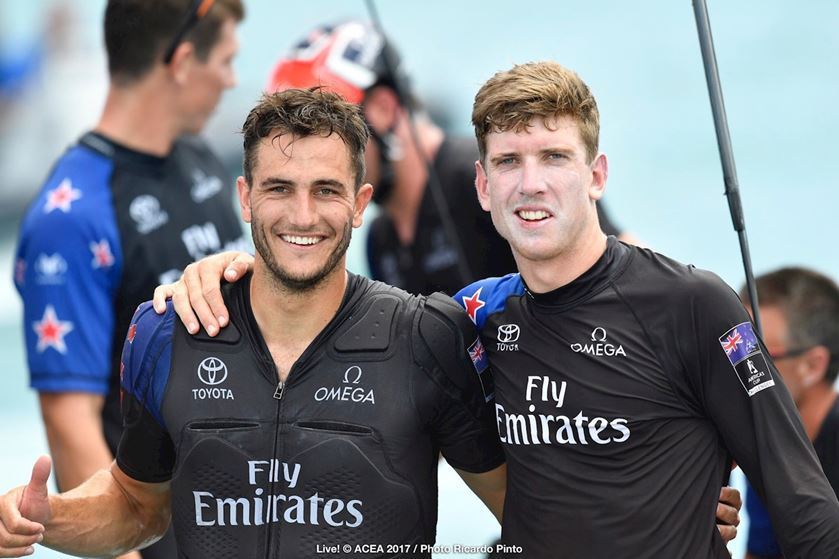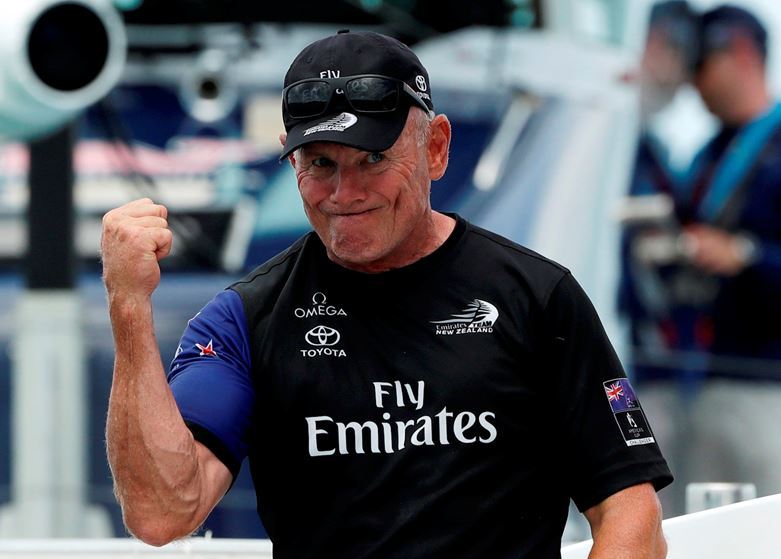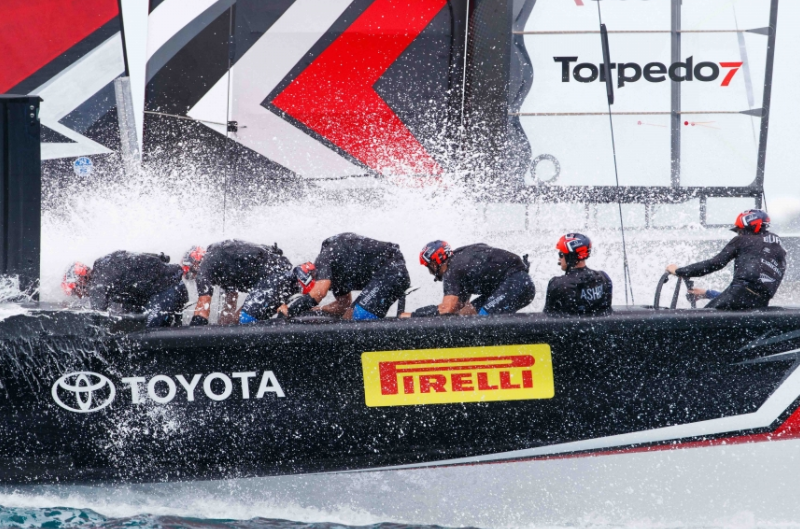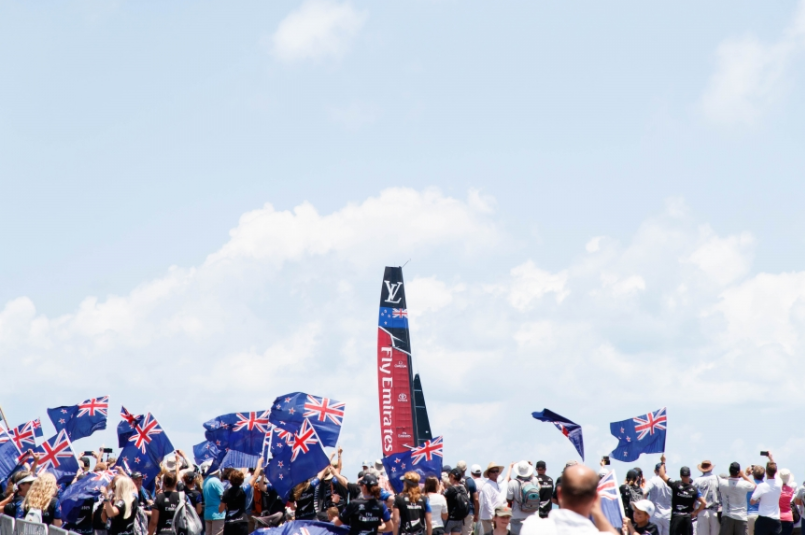 I write this post to express my profound admiration for what you have accomplished and to extend my heartfelt congratulations to everyone involved in this magnificent enterprise. We are a small team compared to the mighty United States, but today New Zealand has proven that what we lack in numbers, we make up for tenfold in talent, creativity, and drive.
Birth of a Legend
Now the entire world will understand how Emirates Team New Zealand's innovation, determination, resourcefulness, and their inspiring team mantra ultimately led us to victory. This story, which will someday be as legendary as the victory itself, is the tale of how ETNZ's grit, talent, and expertise has brought the vaunted Auld Mug back home, to the Royal New Zealand Yacht Squadron.
The new ETNZ Cup boat was born on February 16th, 2017, when the team unveiled a brand new four stationary bike grinding station. This design was truly the first of its kind– grinding stations on either side of the 15-meter catamaran that were powered by cycling systems instead of the standard arm-powered pedestals.
The driving idea of the design was to use pedal power to create the energy necessary to work the control system and perform the delicate manoeuvres of the catamaran's wing sail. Although it was certainly a fascinating and novel idea, we had no idea what advantage, if any, it would give us over the competition come race time. Needless to say, the design has now proven itself advantageous beyond our wildest dreams.
The brains behind the winning idea belonged to Dan Bernasconi, the Design Coordinator for Team New Zealand. He described the difficult balance he was trying to achieve when he said: "With unstable foils plus a small racecourse requiring lots of manoeuvres, we can never have too much hydraulic power available. Leg muscles can obviously provide more power than arms. At the same time, it frees sailors' hands to control the boat. The trade-off is that it's harder to get from one side to the other in a maneuver, getting on and off the bikes."
Flawless Execution and Victory
As the results of the race indicates, ETNZ achieved this balance masterfully. Leg muscles do indeed produce more power for the hydraulic system that drives both the wing mast controls and the daggerboards. And with all this extra power at our disposal, we were able to go on the attack at the most opportune times.
Under the synergistic leadership of Pete Burling and Blair Tuke, our team operated a seamless mantra and found ample time to carry out the necessary manoeuvres. Burling was serene at the helm- a natural intuition about the wind and waves, outstanding balance, quick reactions and agility. Combine these attributes with an phlegmatic nature and a strong work ethic and you have an incredible figurehead to follow. In the end our team did just that- it was all this drive, intelligence, strength, and strong work effort which led to perhaps one of the most inspiring victories in New Zealand sports history and convinced the entire world of ETNZ's expert innovation and their relentless tenacity to achieve their goal.
Recently, I read an article on Yachting World that ended with the following line: "New Zealand's team has been kings of innovation in this America's Cup and the group that has thought most creatively within the constraints of the AC50 class rule." This is a perfect summation of my feelings, so I too will end on this point as well. I couldn't agree more with this sparkling assessment of Emirates Team New Zealand's ingenuity. Nor could I be any prouder of my country.
Well done ETNZ and thank you for bringing the cup home.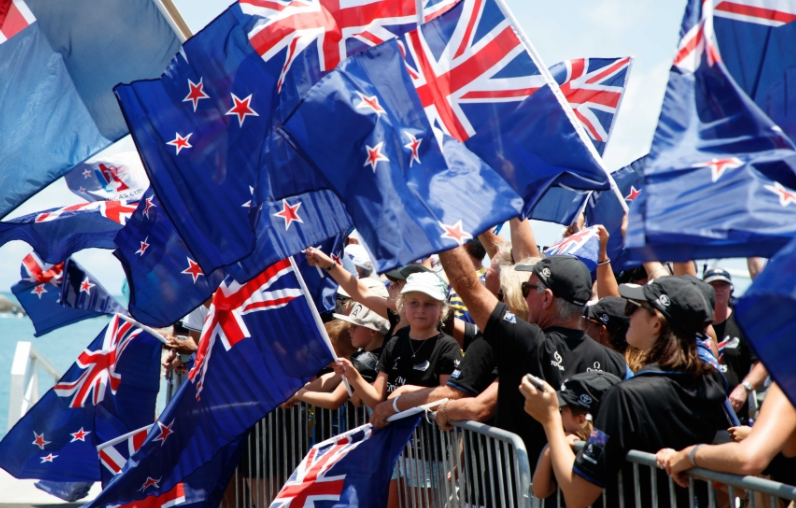 Images sourced via: Google and Emirates Team New Zealand.