Sick of watching your friend's awesome Snapchat stories and wishing you could be there in real time? Well now you can "basically" show up…
Snapchat's latest feature lets you share your current location, which then appears on your friends map and updates when you open the app, Snapchat. This new enhancement is rolling out today to all iOS and Android users globally.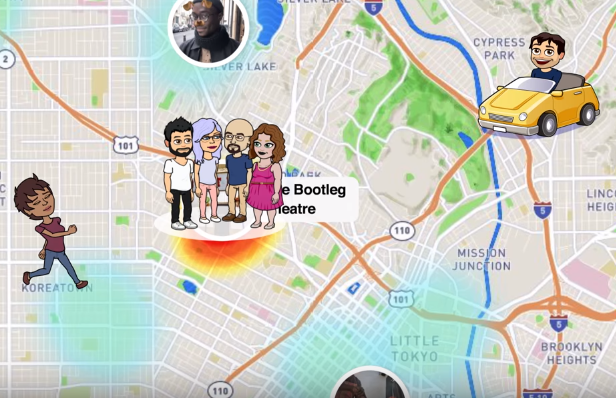 How to use Snapchat's Snap Map
When you open Snapchat you can choose to share your location with all your friends, a few friends or you can disappear from the map entirely by going into 'Ghost Mode'.
Snapchat tells me that Snap Map is designed for enhancing connections between people and their closest friends — engagement that makes up nearly 60 percent of interactions on Snapchat according to data from Sparkler.
Overall, Snap Map creates a low-friction way to see where your Snap-addicted friends are and what they're up to on their Friday night. Snapchat is focusing on your best friends you can't live without. While not as precise as a real-time location-sharing feature, it's also a lot less invasive.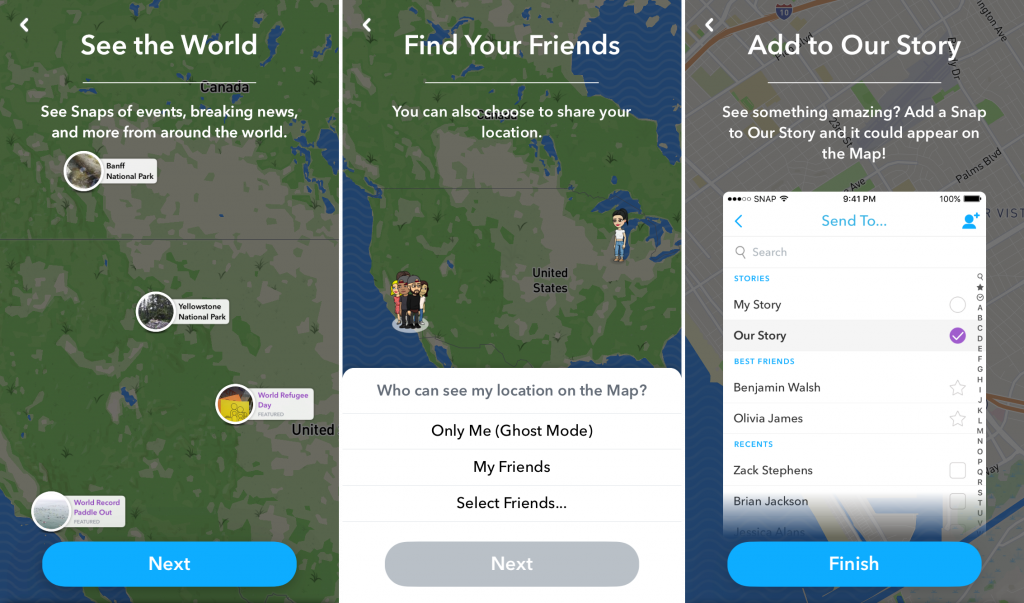 Snapchat has needed something new and special to add value into the service, after it was replicated through Instagram Stories, which now boasts 250 million daily users in comparison to Snapchat's 166 million.
Turning the app into more of a communications and offline meetup utility instead of just an online content-sharing network that could give teens a whole new reason (other than just morphing their face to resemble a dog) to stay hooked to the app.
This update was not born completely off CEO Evan Spiegal's creation, but because of Snapchat's secret acquisition of social map app Zenly for $250 million to $350 million.
Now that you know about Snapchat's new feature, go try it out and as Snapchat would say 'Happy Snapping!'