As previously mentioned in our ("Our third Women in STEM: Whitney Wolfe") it is about time we talked about the bi-product of Bumble. Bumble Bizz – the new networking app taking LinkedIn head-on.
Yes, that's right, Bumbles CEO Whitney Wolfe, at 28, takes an aim at LinkedIn with the launch of her new networking app vertically expanding her ambitions not only for Bumble but for WOMEN.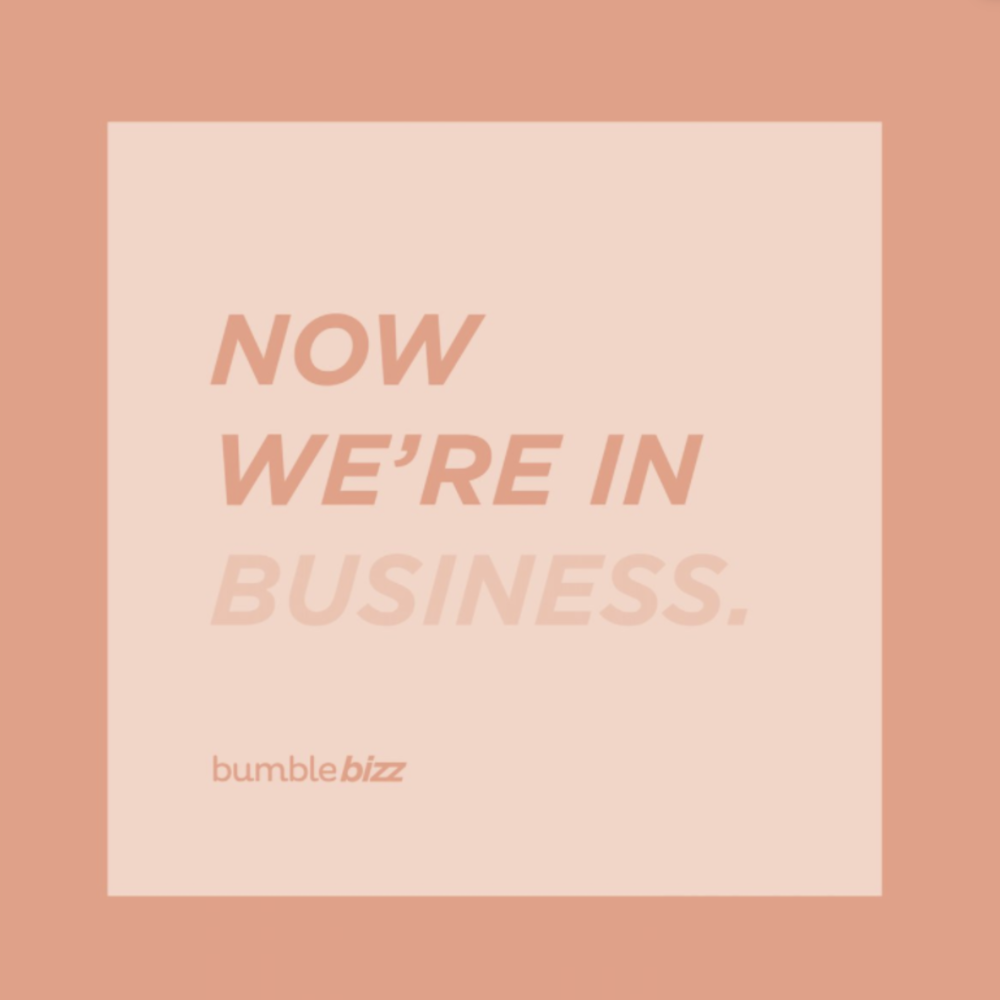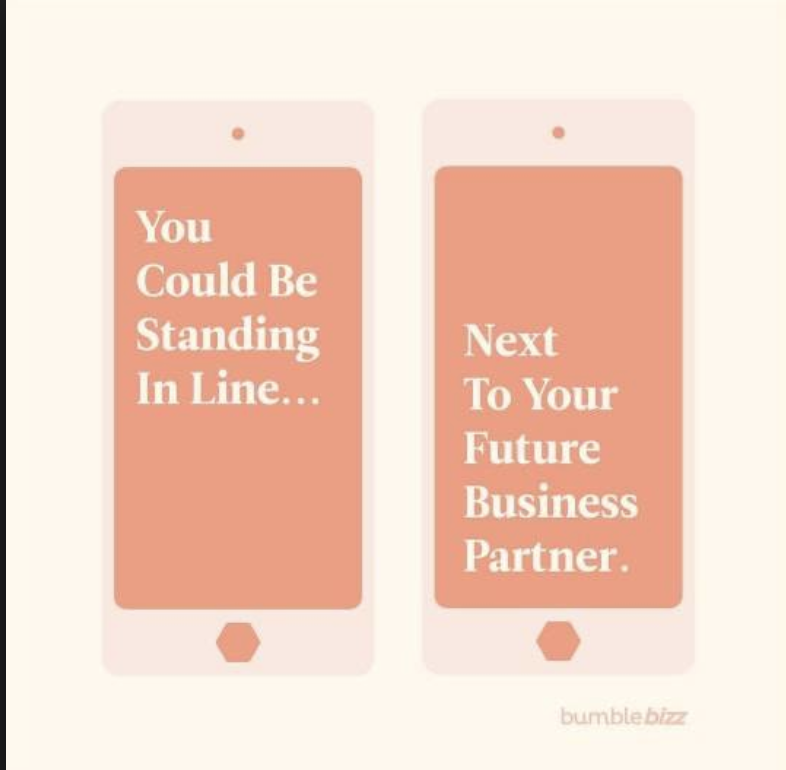 Networking is a crucial part of professional life today. One survey from 2016 showed that 85 percent of all jobs are filled through networking in one way or another. Wolfe recognised this trend and has decided to revolutionise the world of women's networking – I guess this is what happens when you have already conquered the world of dating?!
Yet again, Wolfe has proved to us why she is a luminary in the tech world as she continues to innovate in every project,. forging a new path that highlights why the traditional job hunt process is outdated and how she believes networking can be as easy as just "swiping right".
Now, Wolfe is betting that Bumble's matchmaking technology can do more than foster romantic or personal connections. Bumble-bizz  seeks to make networking easier and more efficient. Wolfe wants to give access to people right here, right now that are hyper-relevant to you, and create real-life connections instantly, as she believes that often, success comes from spontaneous connections.
THE CONCEPT
Bumble-Bizz is a relatively easy sell for current Bumble users:
Set up a discrete profile for networking, all while continuing under the principle that anyone can match, but women alone must initiate contact.
You can upload your photo and digital resume to your profile and then must fill out a section dedicated to additional skills. The app also provides additional profile cards to showcase your portfolio as well.
Bumble-Bizz's mission is to introduce you to new contacts, with added protections like verified profiles.
Wolfe believes that Bumble's mission of empowerment will be as appealing in the professional realm as it is in the personal. "We have women already reaching out saying they're getting [unwanted solicitations] on LinkedIn, that they need a professional network where they make the first move," says Wolfe.
BUMBLE-BIZZ – FIVE FUN FACTS
1.     It is currently only available in the US, Canada, UK, France and Germany
2.    Women still must make the first move
3.    It is free
4.    Bumble will only use Bumble-Bizz to hire its employees
5.     The app will also provide mentoring
Wolfe is always looking for ways to break the traditional business model and has yet again broadened her circle by expanding to the realm of job hunting.
The best part about Bumble-Bizz? Everyone is mutually looking for the same thing, to connect and collaborate creatively, so it's also a judgement-free zone. Wolfe has given us a glimpse into how employers will hopefully in general begin adapting to modernizing the hiring process overall.
In a life surrounded by technology where people are now being discovered online or through building media empires through social media, this type of networking just makes sense. 
Bumble-Bizz is free to use and is available in the US, Canada, UK, France, and Germany on the App Store. It was released on Android on October 18th.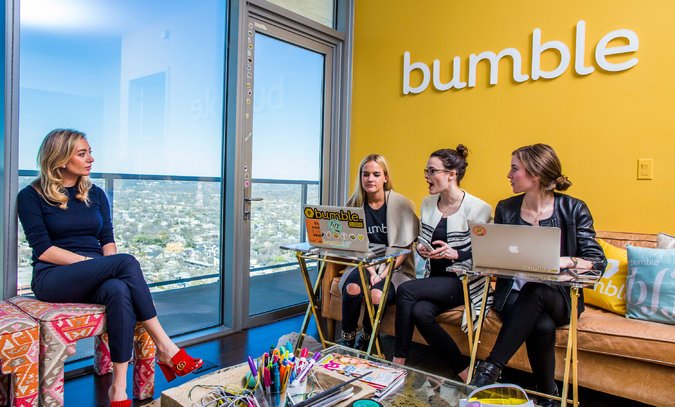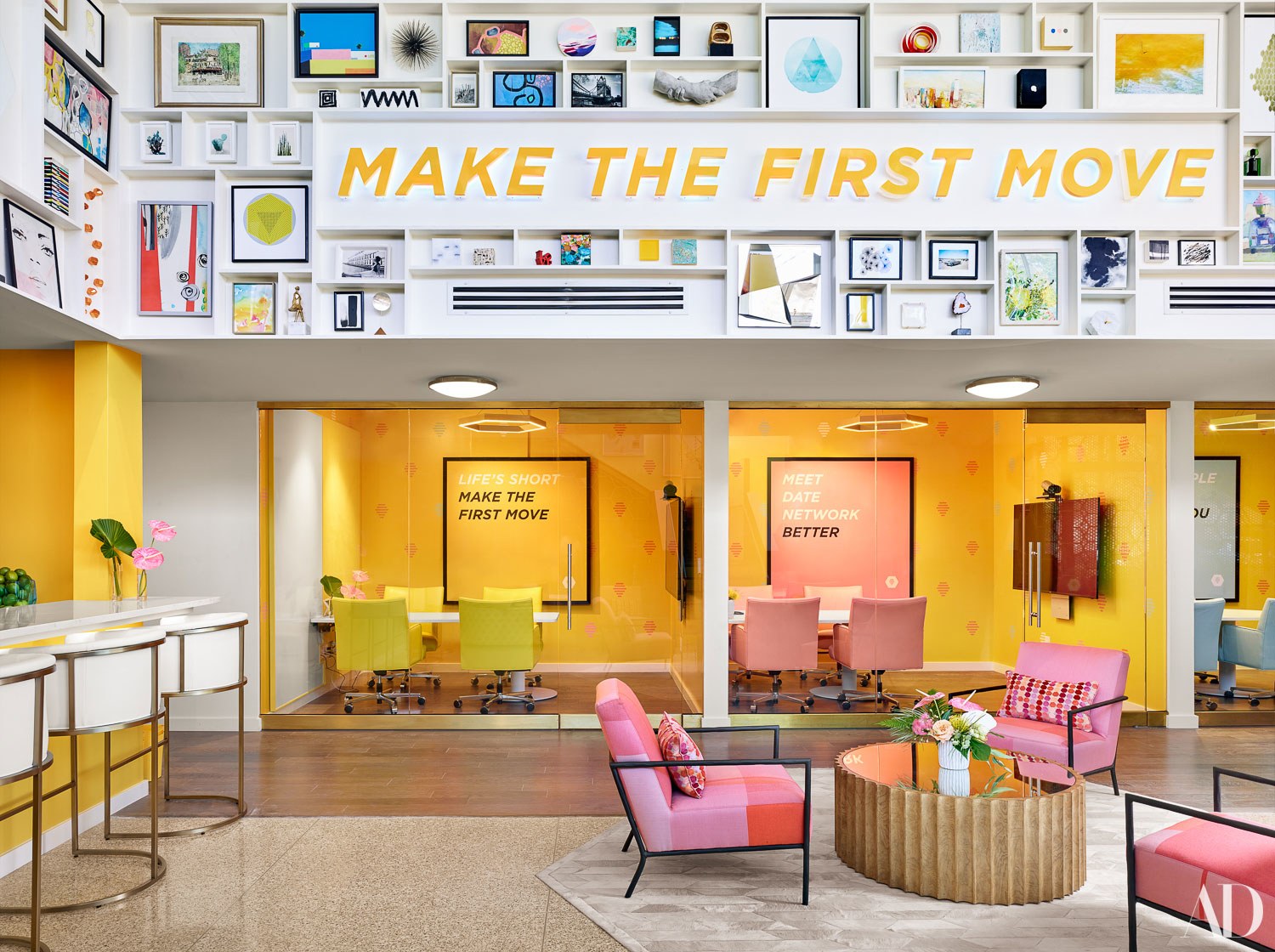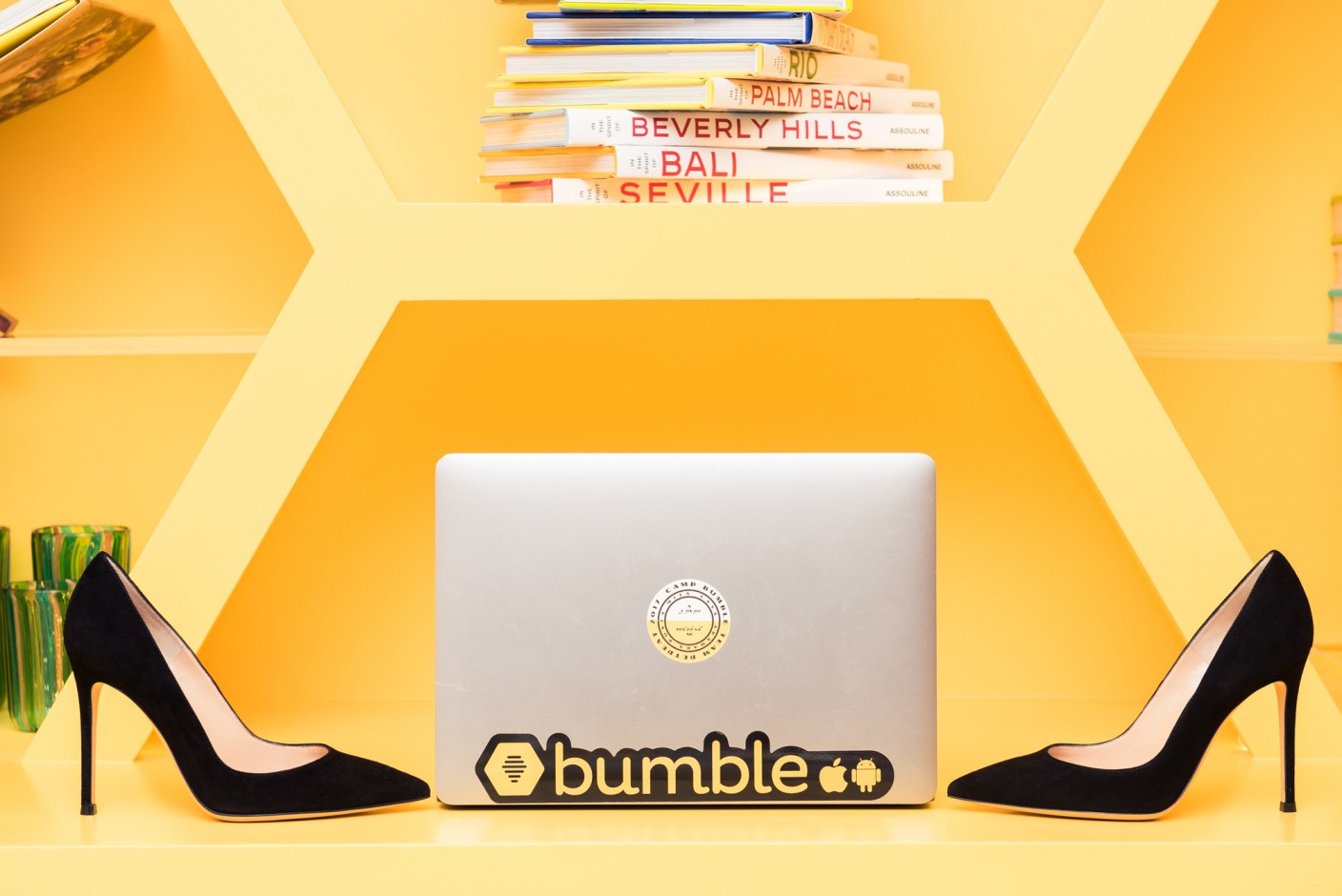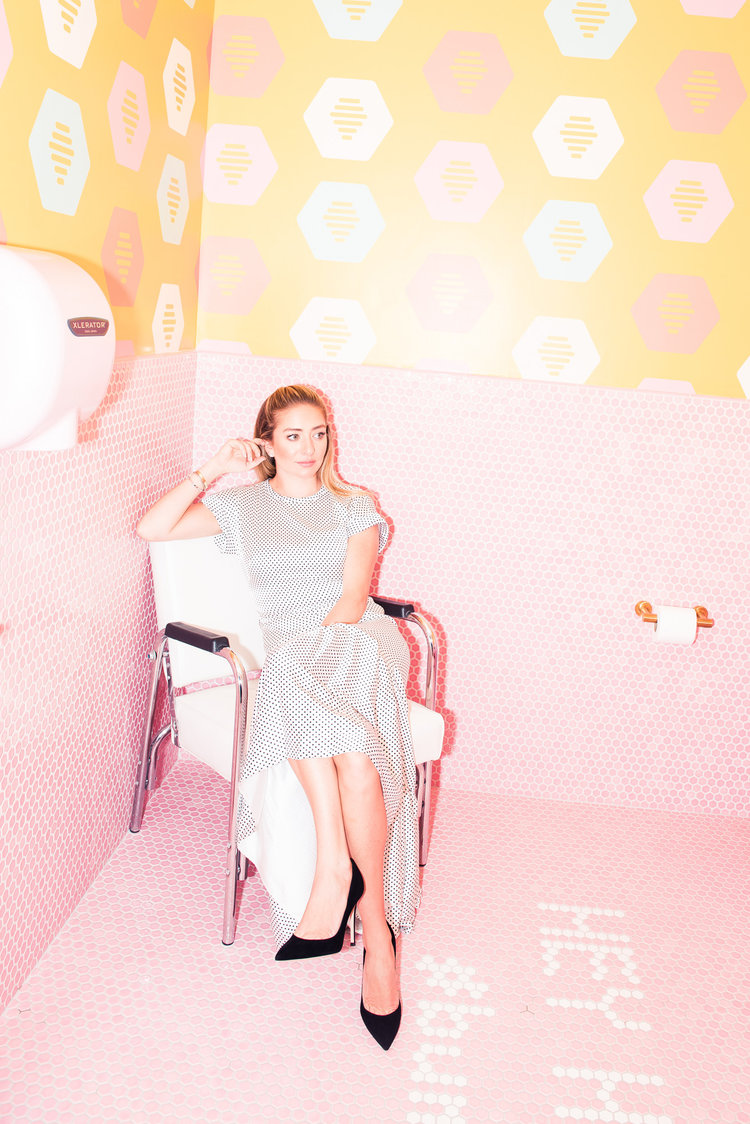 As Wolfe mentioned to Vogue – "We set out to change the way people date," "Now, we really wanted to pull that through the rest of your life."
I will be sitting here waiting in anticipation to see what project this visionary does next.