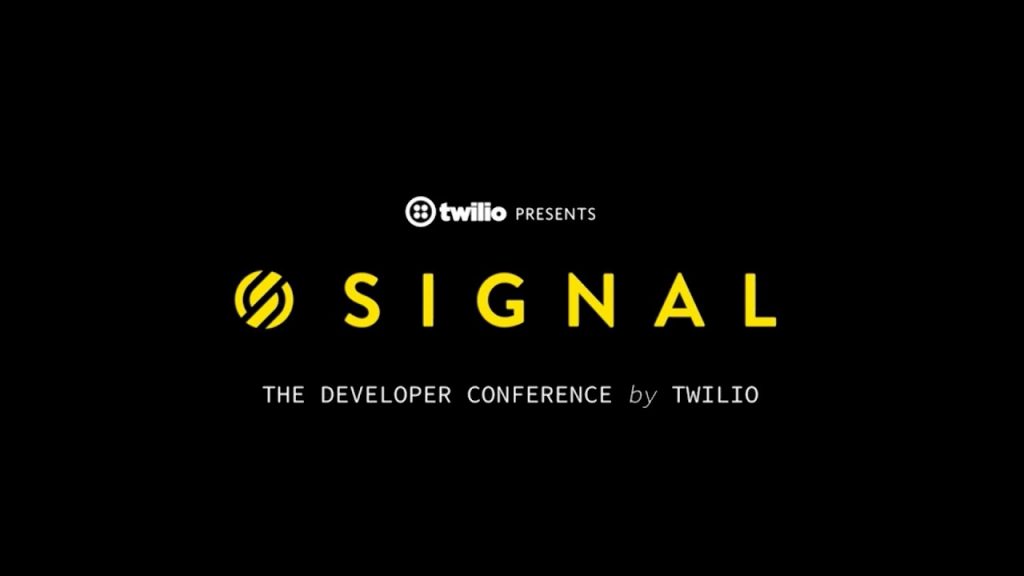 "SIGNAL is where the best & brightest come together for a conversation about the future of communications technology"
Signal 2017 is one of the biggest developer conferences hosted by Twilio in London.
What can I say? WOW this conference was a mind-blowing experience which I was so lucky to be a part of, BUT, you are all probably thinking – what the heck is Twilio? What you probably don't know, is that you have already used it! Yes YOU! Ever tried to call or text your uber driver? If that is a yes, then you my friend have used Twilio.
In short Twilio is a Cloud Communications Platform that helps you engage with your customers.
In 'non-tech talk'- this means Twilio adds messaging, voice, and video to your web and mobile applications.
Every year, Twilio holds a tech conference with the best and brightest to discuss the future of communications in technology. Speakers come from all over the world from amazing companies like booking.com, amazon web services, square, google cloud platform and transferwise, to name a few to introduce new ways of thinking and new technological advancements such as real-time transcripts, video to voice activation and live vehicle tracking.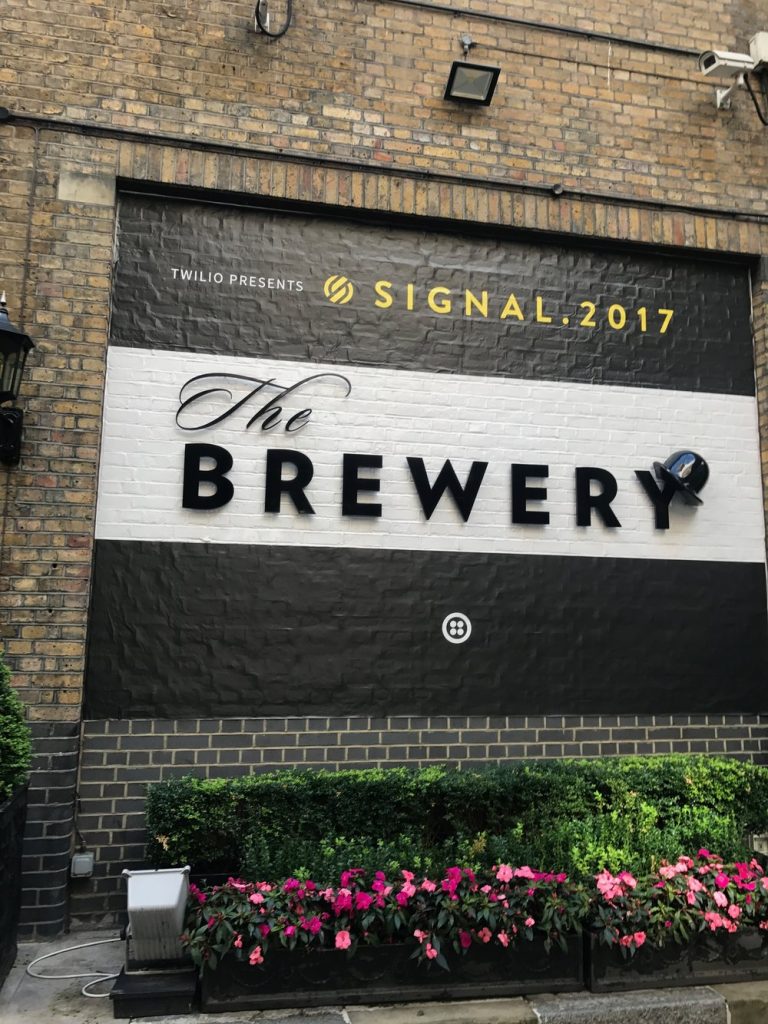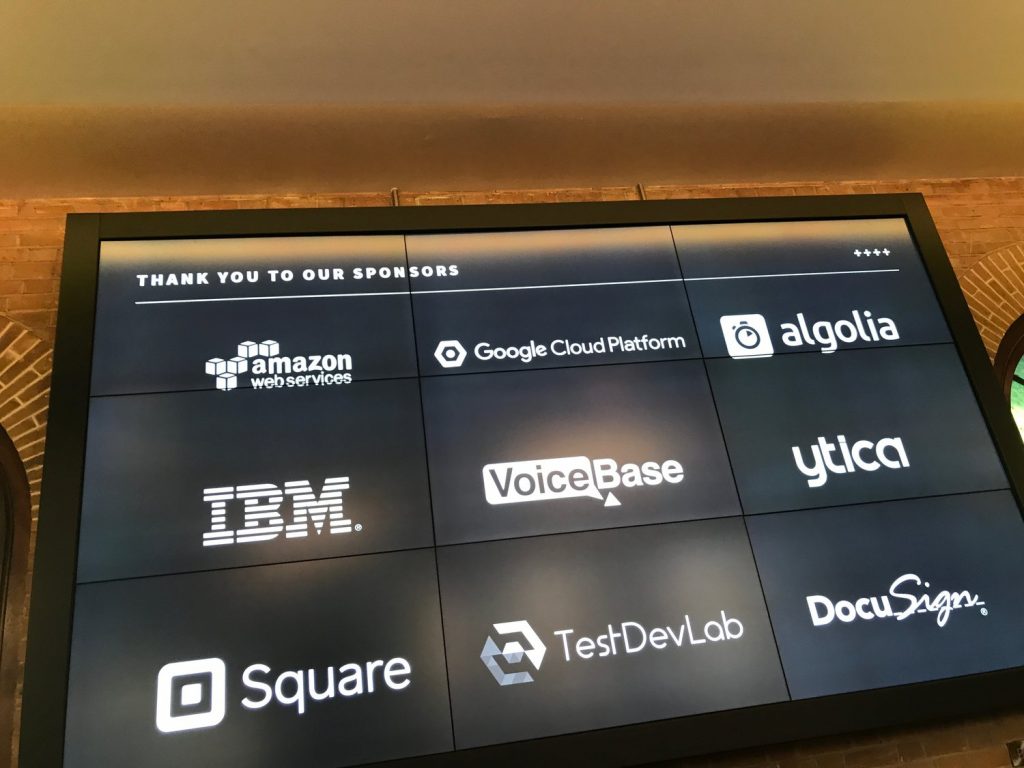 Some of the presentations I had the pleasure of seeing were:
·      Secret Powers of Twilio Voice
·      Twilio Voice for Fun and Profit
·      Healthy Minds in a Healthy Community
·      Serving Deep Learning Model Predictions at Large Scale
·      Build Serverless Internet of Things using Twilio
·      Fighting Loneliness with Twilio
The presentations I have bolded above particularly stood out for me! I will expand on these and give you my insight on the new technological advancements and things I learnt below.
SECRET POWERS OF TWILIO VOICE
It is amazing how much you can do with voice! The new Twilio Call Centre Demo executes real time transcripts and is the first video to voice activation bot. Confused yet?
What will it do? The video to voice activation bot will be used in a call center to answer customer calls. For example, this means that when a customer is unsatisfied that they are running late and "why didn't that stupid f****** flight wait for them" an automated chatbot will respond. This eradicates the use of negative customer callers to service desks and in doing so it also minimises the level of anger displayed on the telephone to individuals.
This next step in technological advancements means a chat bot is going to pick up and record the phone call, translating words into text in live time- how cool is this!? Then, dependent on the caller's request, the chatbot will action a response by transferring the call to the correct channel – for example the call may be transferred to the manager. A manager will then be able to read the conversation that the chatbot has recorded and displayed via computer and understand the reason for the call before the call is even answered.
The chatbot is also being built to track profanities, so one can gauge the behaviour of the customer and how angry they are.
This will revolutionise shopping, ordering pizza and complaining as we know it!
Here is a live example of the chatbot translating words said in real time onto the computer screen.
EXTRA!!! TECH – GEEK – CHAT
What did they use to build the chat bot?
·      Numbers
·      Programmable Voice
·      Functions
·      Agent Conference
·      Twilio Client
·      Twilio Sync
·      jQuery/Bootstrap
·      Servlets/Tomcat
TWILIO VOICE FOR FUN AND PROFIT
Whilst this presentation taught me a lot about value propositions and how call tracking and voice notifications are of the utmost importance in acquiring new customers, I also learnt about how to retain and keep existing customers happy by enhancing their calling experience. Until this presentation I have never really turned my mind to how much we use voicemail services and how they are a necessity for most companies at some point.
I learnt that in order for a business to acquire new customers, it is important to keep an 'inbound funnel' where the business is constantly call tracking and forwarding. You can also use outbound campaigns like CRM dialing and dialing lists to keep a local presence.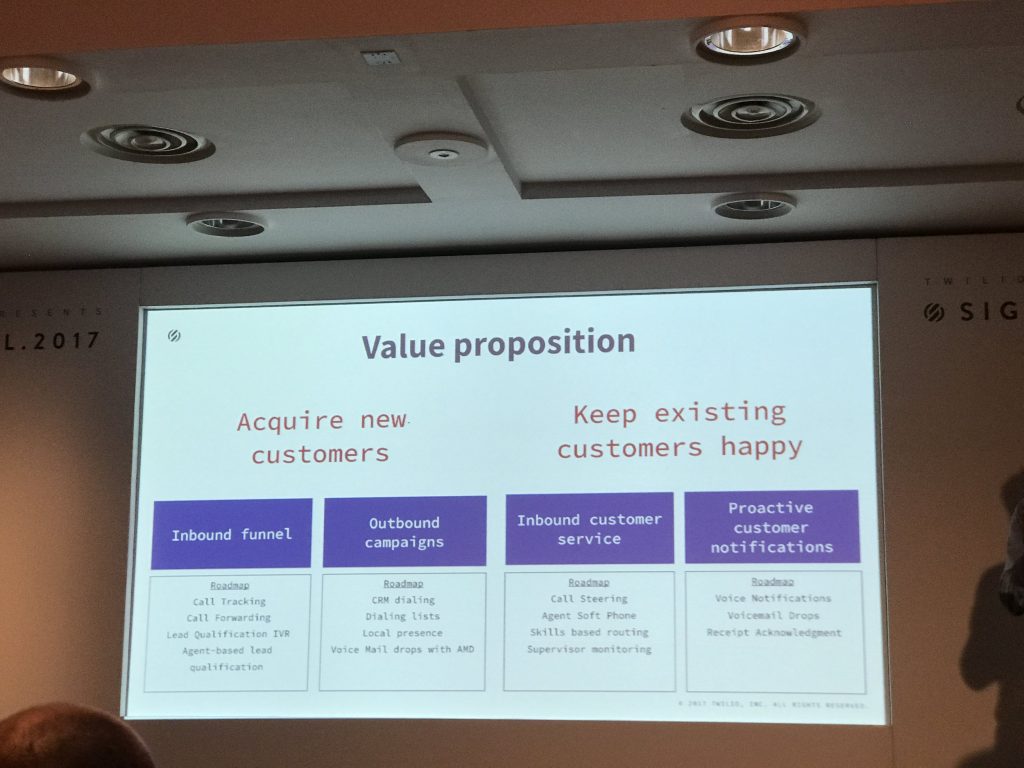 To maintain customers and ensure they are satisfied with the service provided it is imperative to monitor supervisors calls and conserve proactive customer notifications.
What does a focused go-to-market strategy look like? 
Step One. Market Opportunity
Step Two. Table-stakes features
Step Three. Differentiating features
Step Four. Strong Reference Customers
Step Five. Inbound Content
Step Six. Outbound Network
These were definitely areas I had not thought about from a business sense. Nor had I looked into using voicemail drops and receipt acknowledgment so much.
Serving Deep – Learning Model Predictions at Large Scale
When Sahil Dua, Backend Developer, specializing in Deep Learning Infrastructure, came to speak about how booking.com serves deep learning predictions at large scale the part that most interested me was optimizing for latency.
He gave us some great tips for optimal performance, which I will impart to you!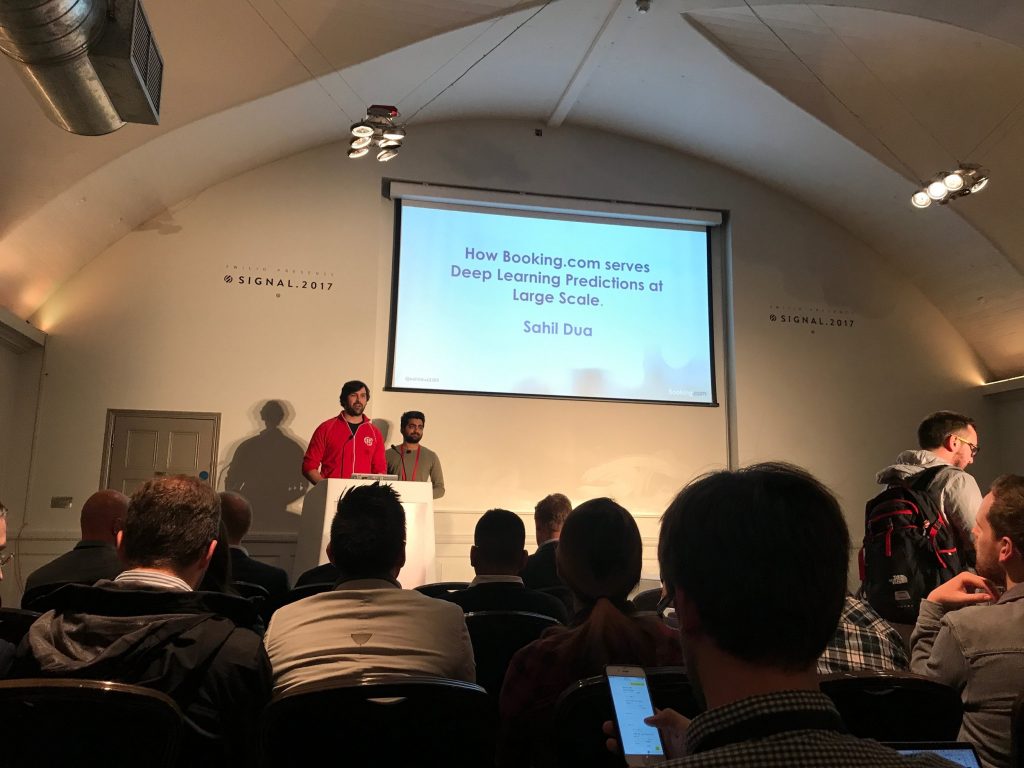 For those "less techy" he also taught me some new statistics I didn't know
There are 1, 500, 000+ nights of accommodation booked every 24 hours on booking.com
Booking.com has 1.4 million+ active properties in 220+ countries
TECH – GEEK – CHAT
Optimizing for Latency
Do not predict if you can precompute
Reduce Request Overhead
Predict for one instance
Quantization (float 32 => fixed 8)
 TensorFlow specific: freeze network and optimize for inference
Build Serverless Internet of Things using Twilio
This was one of the coolest things I saw in live action – It was awesome! A real live demo – doesn't sound very tech does it?
Twilio had developed an MBed online complier – "Twilio Fleet Tracker" which tracks vehicles in live time. It maps and follows their location. This means that if you have sent one of your employees or colleagues out to pick up beers, you can live track his route, distance and how much longer untill you get a cold one!
However, this feature is not live yet and unfortunately, you need to be a registered developer to take advantage of it (devs register now)! Twilio is still making changes and the software is still in need of live sterifihcation.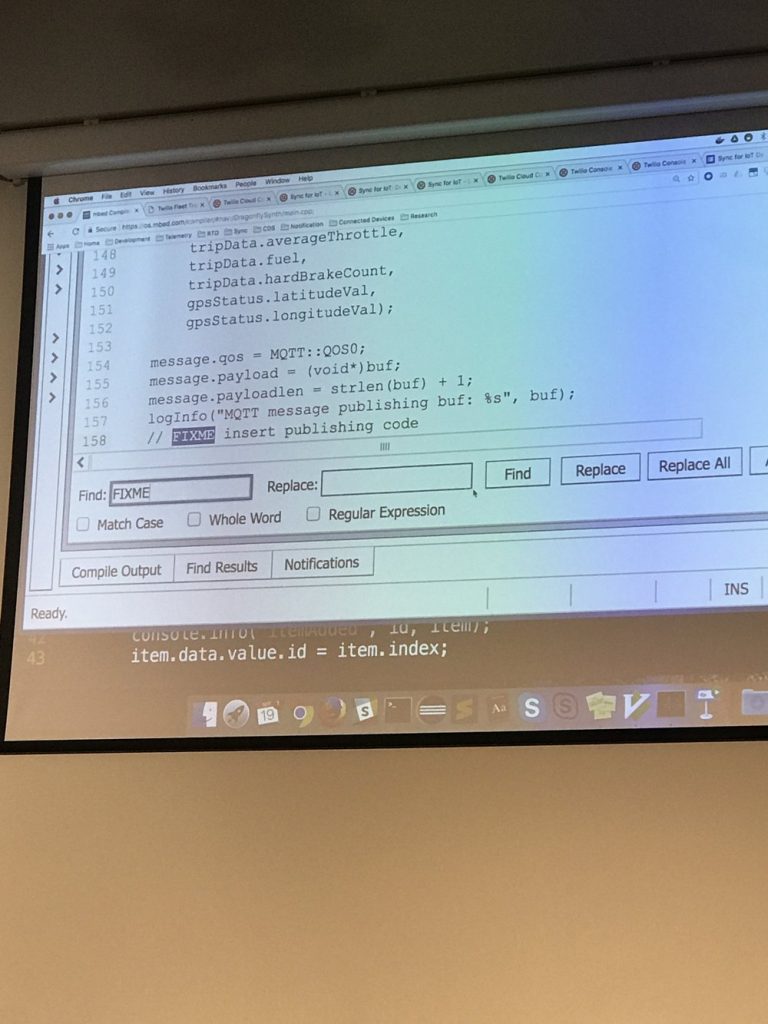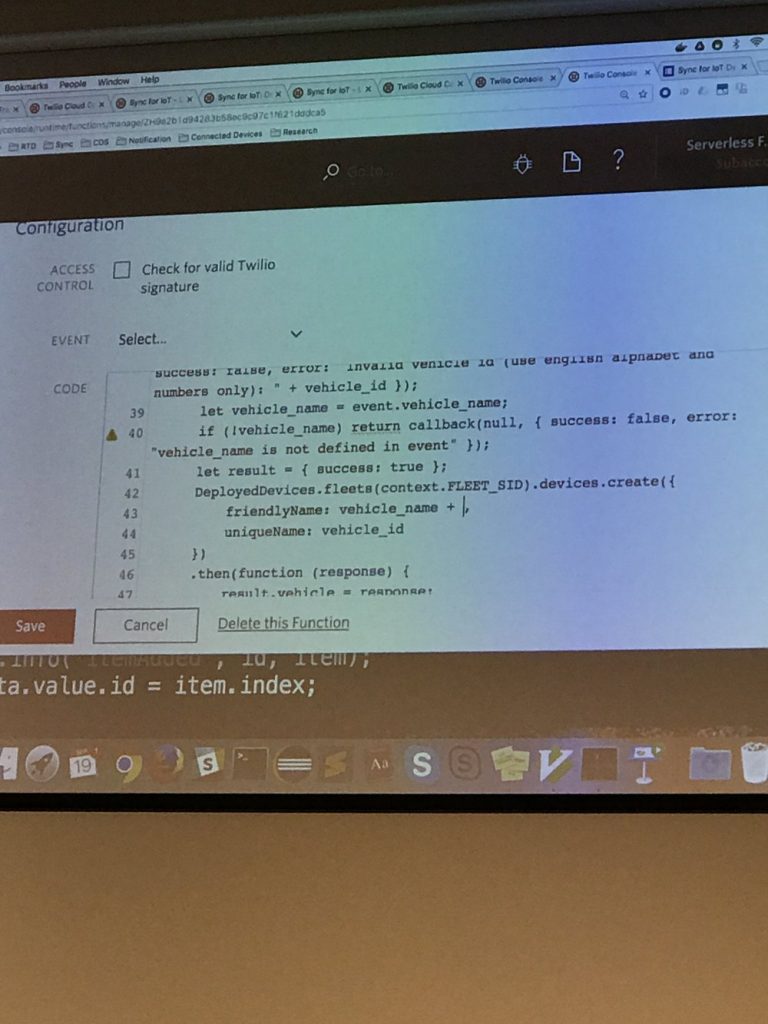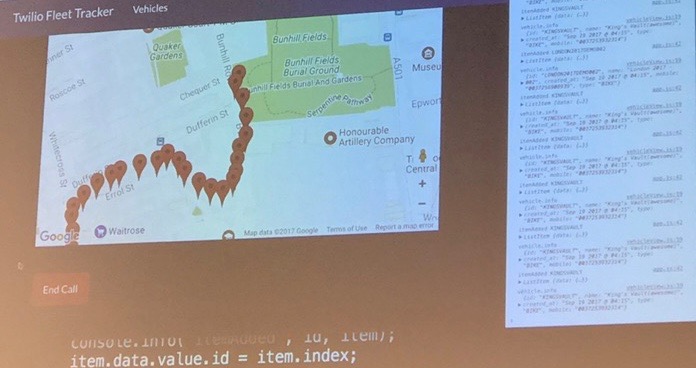 Thanks for the complete mind-blowing experience Signal and Twilio!  The scale of technological advancement and innovation never ceases to inspire me. The impact that this sort of software and technology has on business worldwide is exorbitant and continues to grow exponentially. WHAT NEXT? I'll be back next year to find out!